Discover Indigo - From Plant to Garment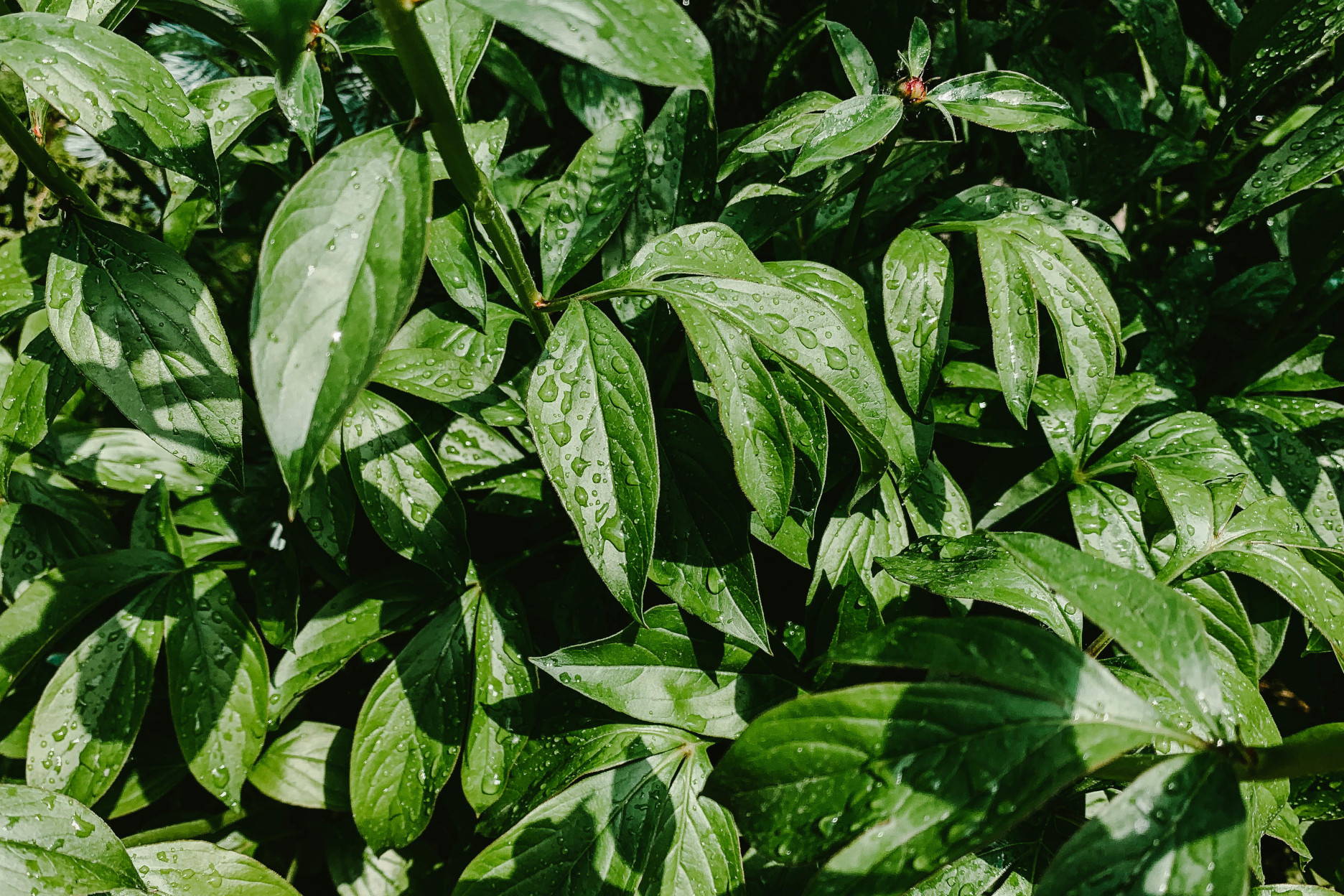 Indigofera tinctoria and similar plants have been cultivated since antiquity by cultures all over the world. The leaves are harvested and fermented in water.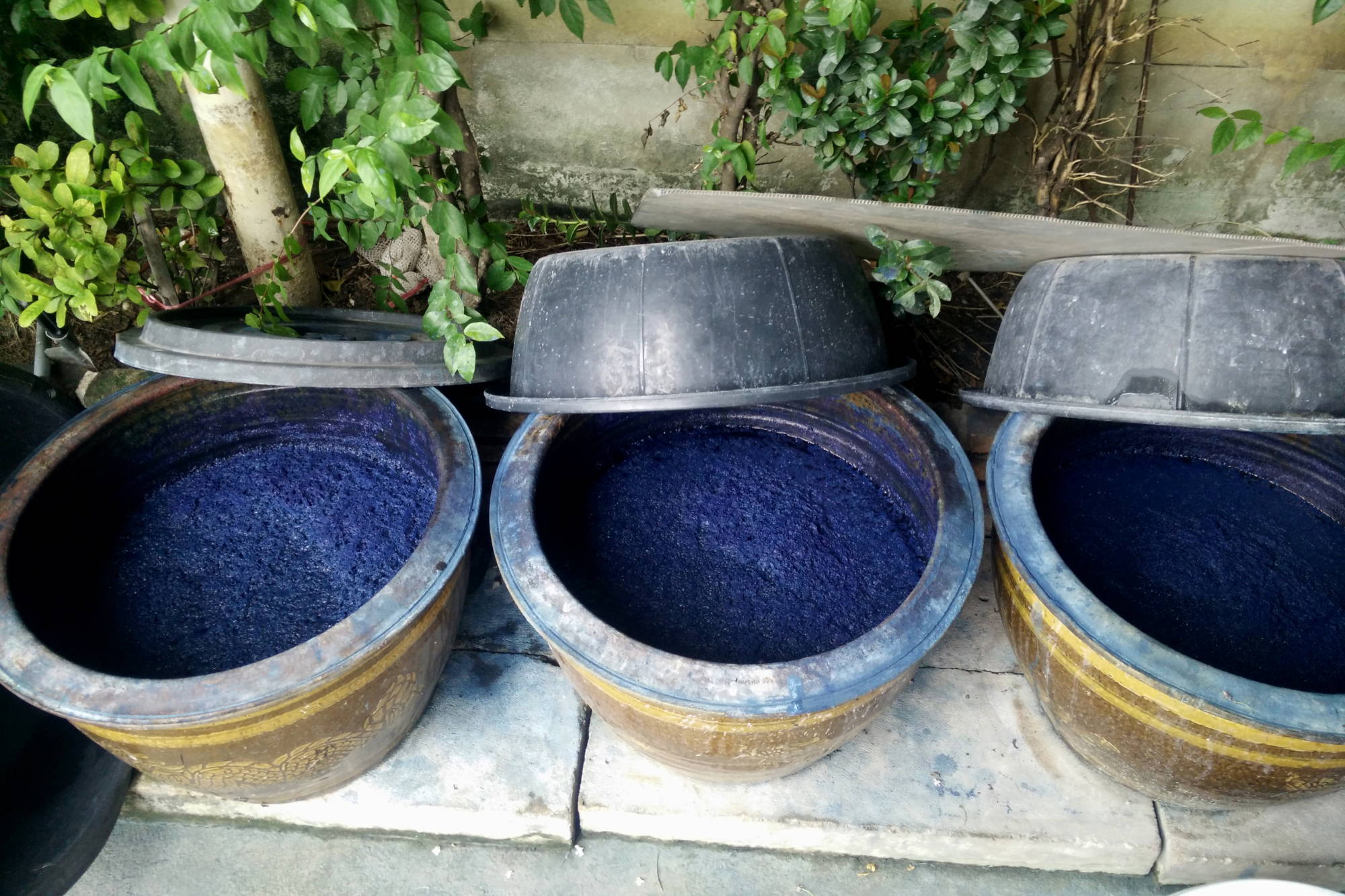 The sludge that remains is either formed into cakes, balls or slabs (which can also be ground to powder)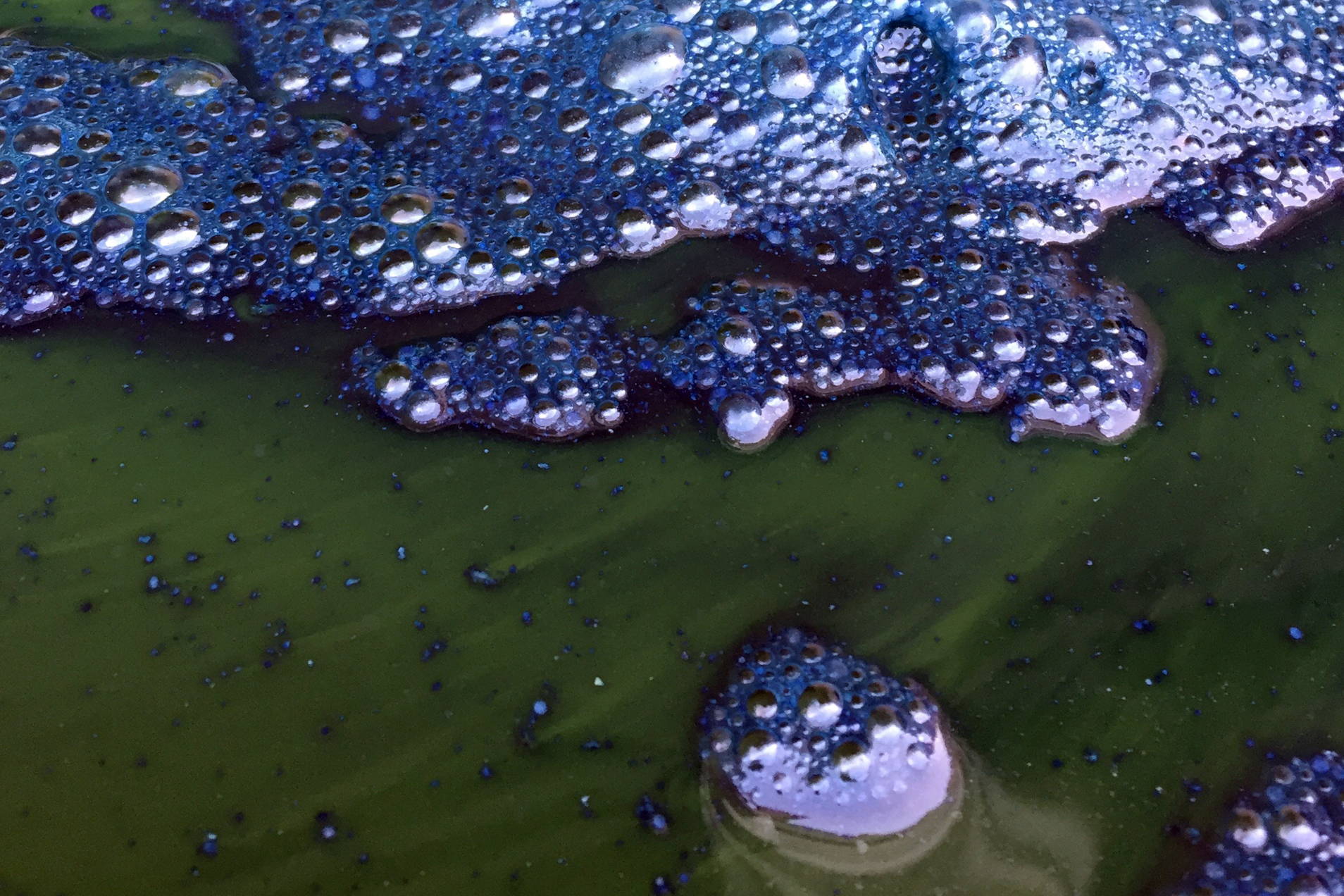 Indigo is not water soluble. In order to create an indigo vat, you must add a reduction agent to remove much of the oxygen, and reduce the pH to basic. Reducers range from natural sugars, to other dyes or plants, or specialized chemical compounds. To make the solution alkaline, calcium hydroxide (also known as pickling lime, lime or hydrated lime) or soda ash are added. Lye can also be used, but is highly caustic and therefore not used on our products.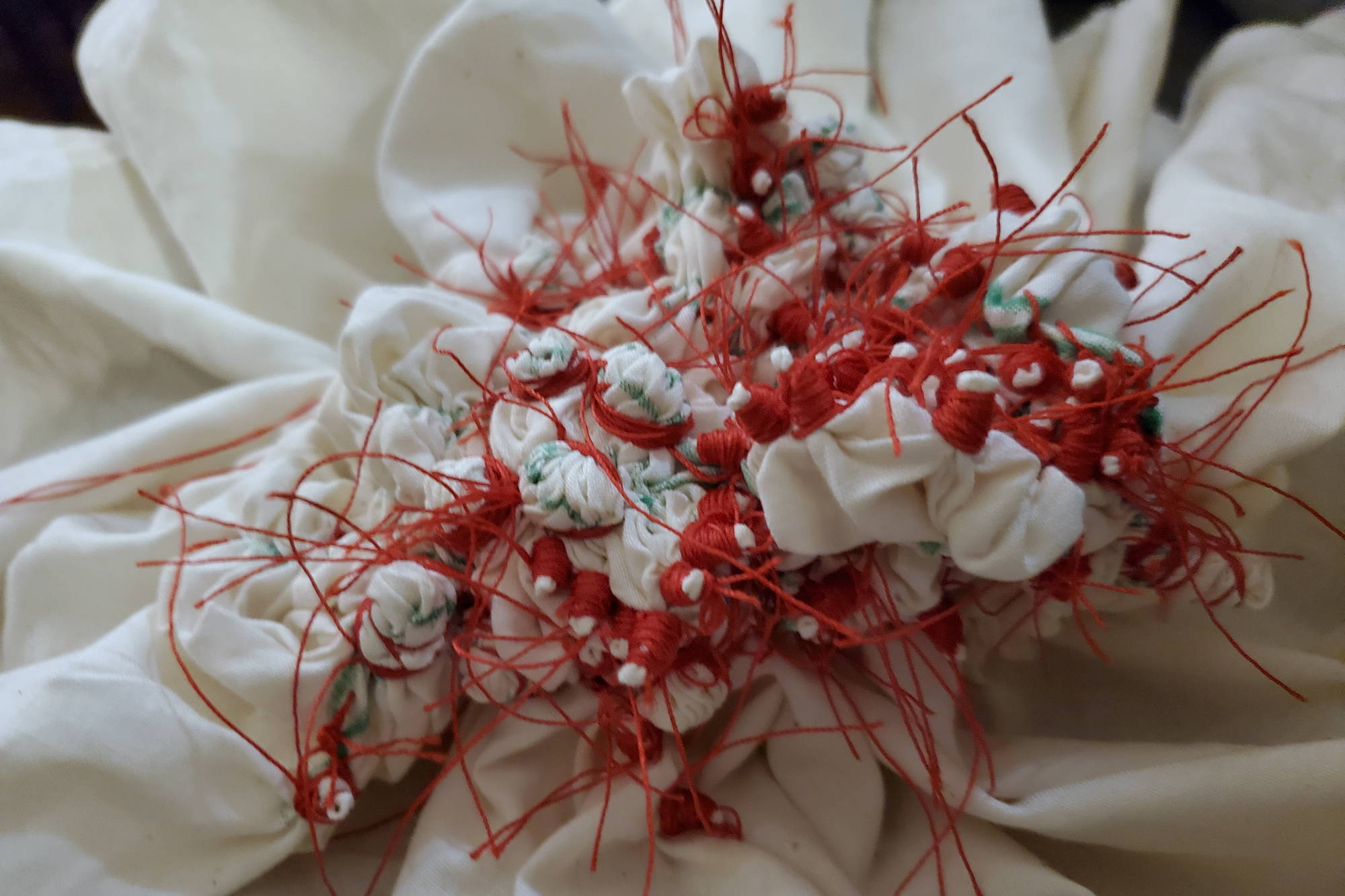 Indigo can be used to dye both natural animal fibres (such as wool or silk) and plant fibres (such as cotton or bamboo). The fibres (in this case, our cloth) is first scoured to remove any proteins or sizing. Resists can be placed before or after scouring, but before is often preferred.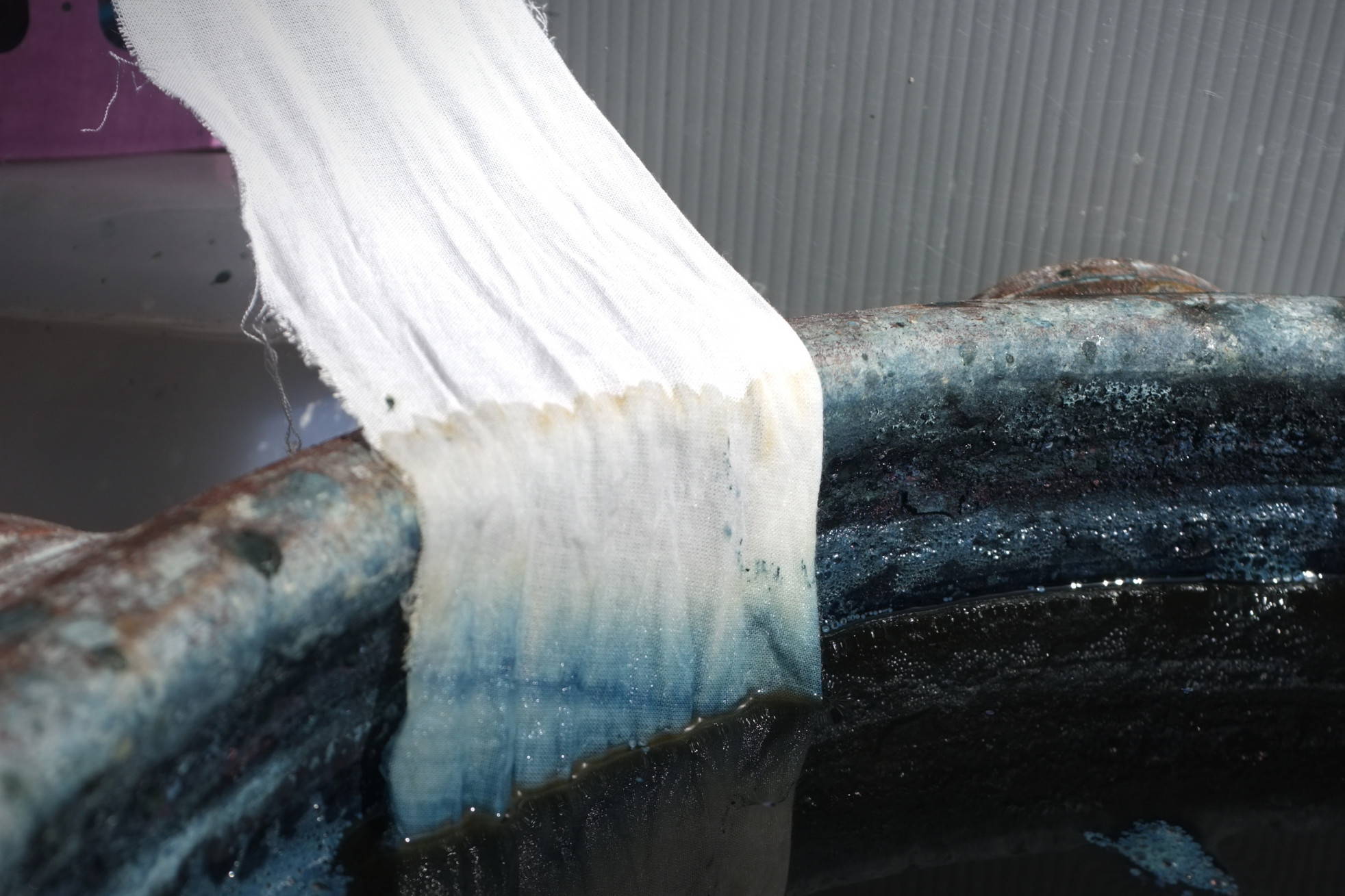 Wet cloth or yarn is introduced into the vat slowly as to avoid bubbles which could oxidize the vat. Once the indigo has been sufficiently absorbed, the cloth is carefully removed and wrung for the same reason.
The cloth that is removed from the vat is green; once the cloth has sufficiently been exposed to oxygen, the colour will turn to indigo blue. In order for darker shades to be produced, this step must be repeated many times.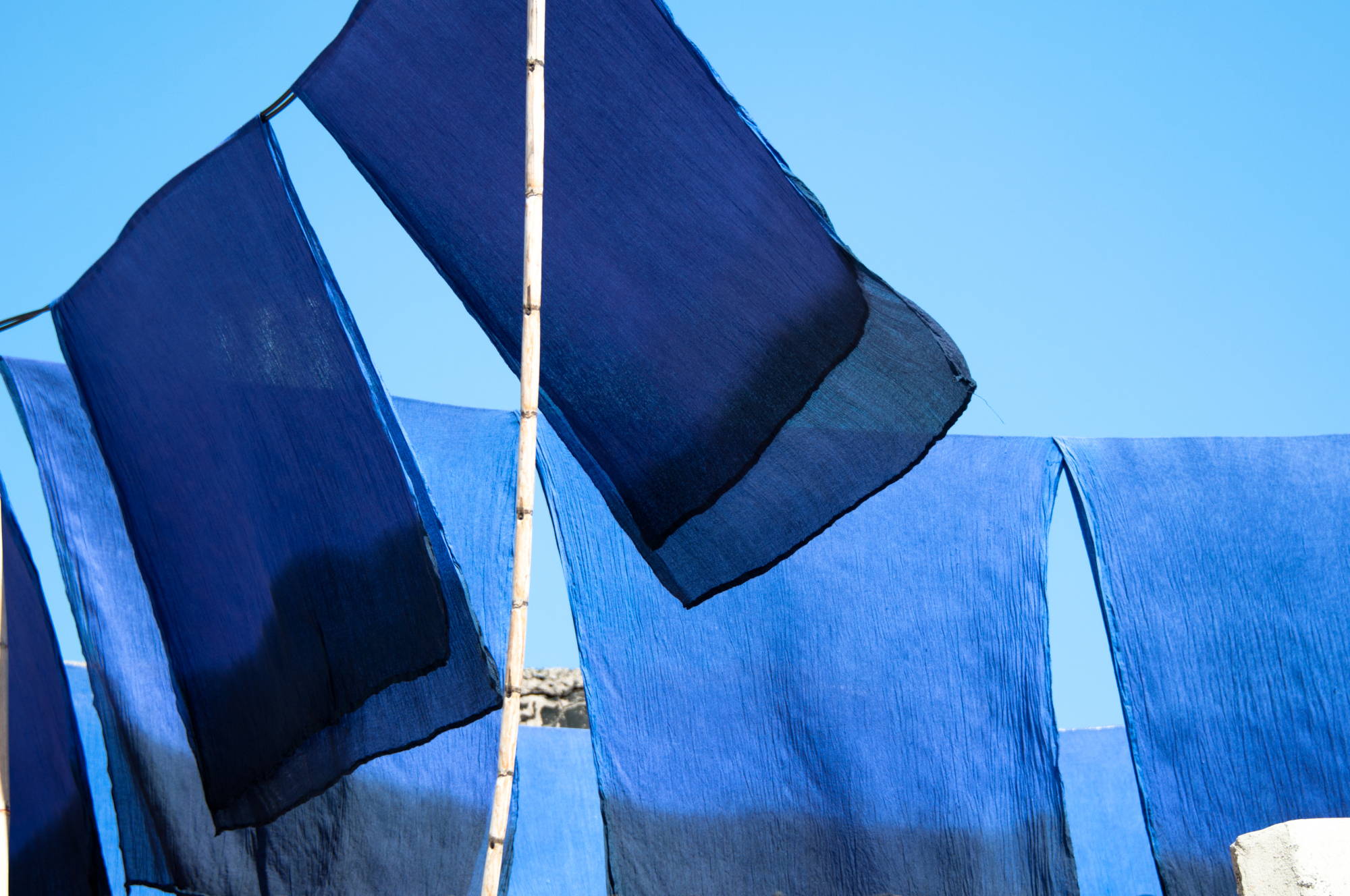 The now dyed fabric will be rinsed, washed, resists removed, dried and ironed. Depending on the final piece, it may be then cut, sewn and treated like any other fabric. In the case of a finished dyed garment, it is ready to wear!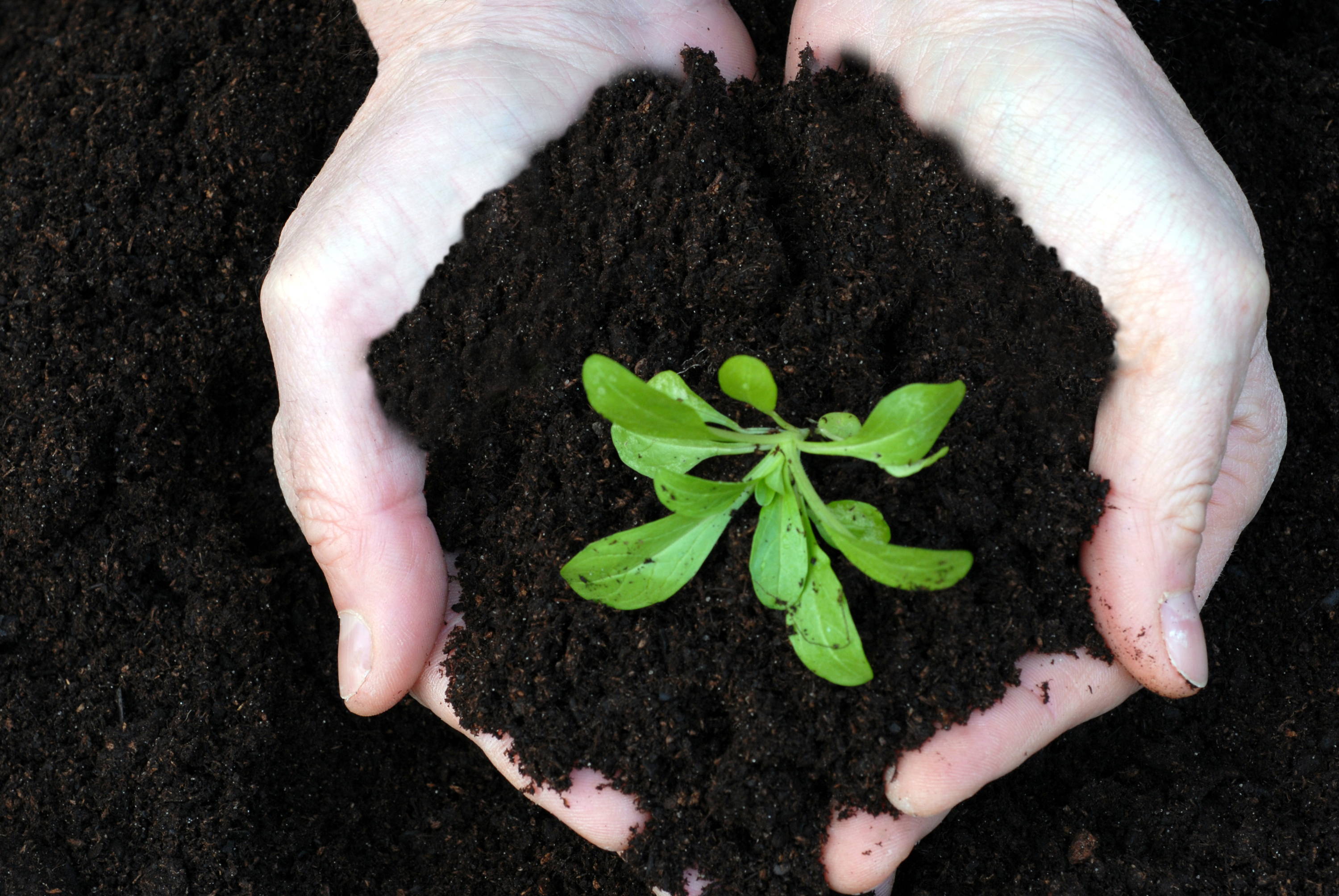 Indigo is used world wide on many fabrics and articles of clothing, including jeans!
Once the indigo water has been fully oxidized and no longer useful for dyeing, it is compostable! Many places around the world recycle their oxidized indigo for crops.